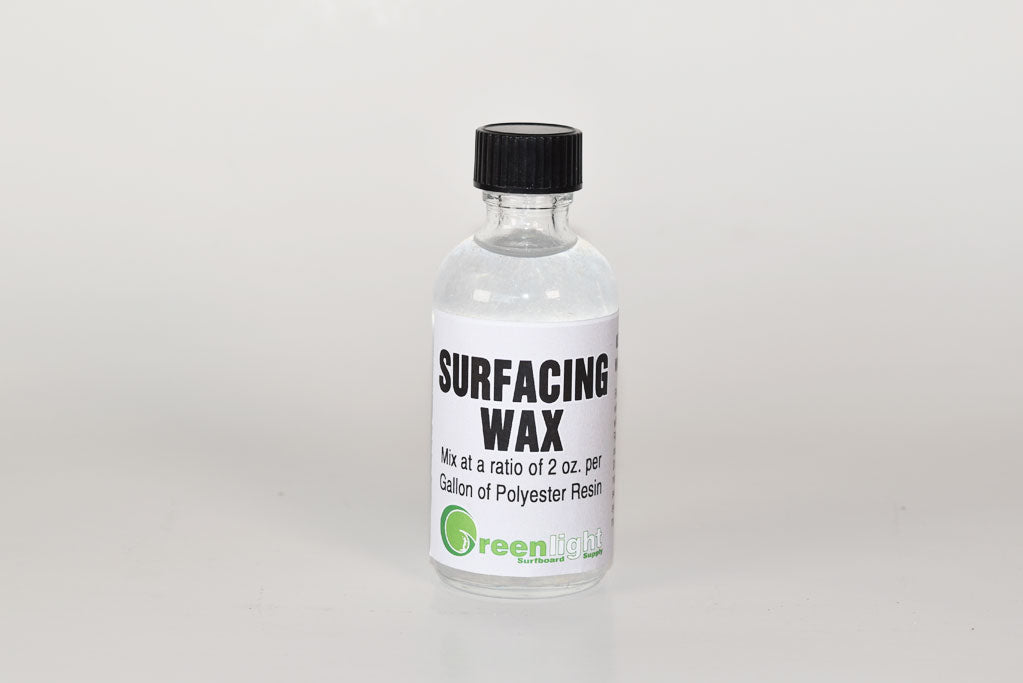 Polyester Resin Surfacing Wax Agent
Save up to

$ 0.00
Save

$ -6.60
Original price
$ 6.60
-
Original price
$ 43.84
Polyester Resin Surfacing Wax Agent

Add to Silmar 249B Polyester Resin or UV Suncure Polyester Resin  to make a poly "hotcoat/sanding resin" to allow an easier sanding finish.
The recommended amount is 2 oz. Surfacing Wax per gallon on resin (approx. 1/2 cc per oz.)

You can make your own polyester gloss resin by adding styrene to hotcoat/sanding resin. No need to buy another gallon of poly "hotcoat/sanding resin" when you can make it yourself! 

USE WITH CAUTION!

Available in the following quantities:

2 oz.
4 oz.
16 oz.
32 oz.
Download Greenlight's General Polyester Catalyst and Surfacing Wax Additive Chart



SHIPPING NOTICE: Continental US and Canada shipping only. We cannot ship chemicals to Hawaii or Internationally. (But we're working on it!).