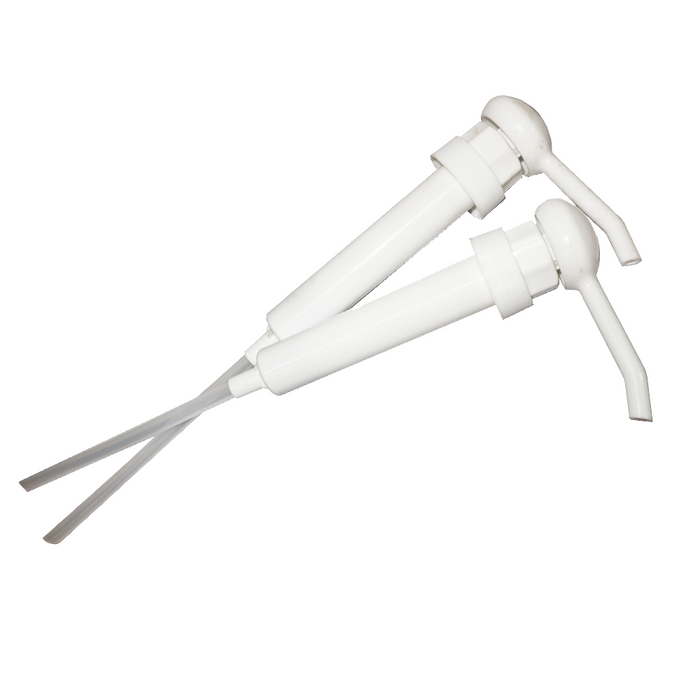 Resin Dispensing Pumps (2 pack)
Save

$ 0.00
Save

$ -16.58
Original price
$ 16.58
-
Original price
$ 16.58
Resin Dispensing Pumps (2 pack)
These resin pumps dispense 1 oz of product per stroke.
Accurate, fast, and clean. No need to measure or weigh your Epoxy Resin to Hardener ratio (2:1).
These resin dispensing pumps fit all of the pint, quart, and gallon bottles we sell epoxy resin in.
PRO TIP #1: Epoxy will not harden completely if the Resin to Hardener mix ratio is not strictly adhered to.
These pumps eliminate the chance of screwing up.

PRO TIP #2: In colder temperatures the epoxy resin will thicken and be difficult to pump. Simply warm the resin up with a heater, microwave, or hot water bath to reduce the viscosity to flow easily.