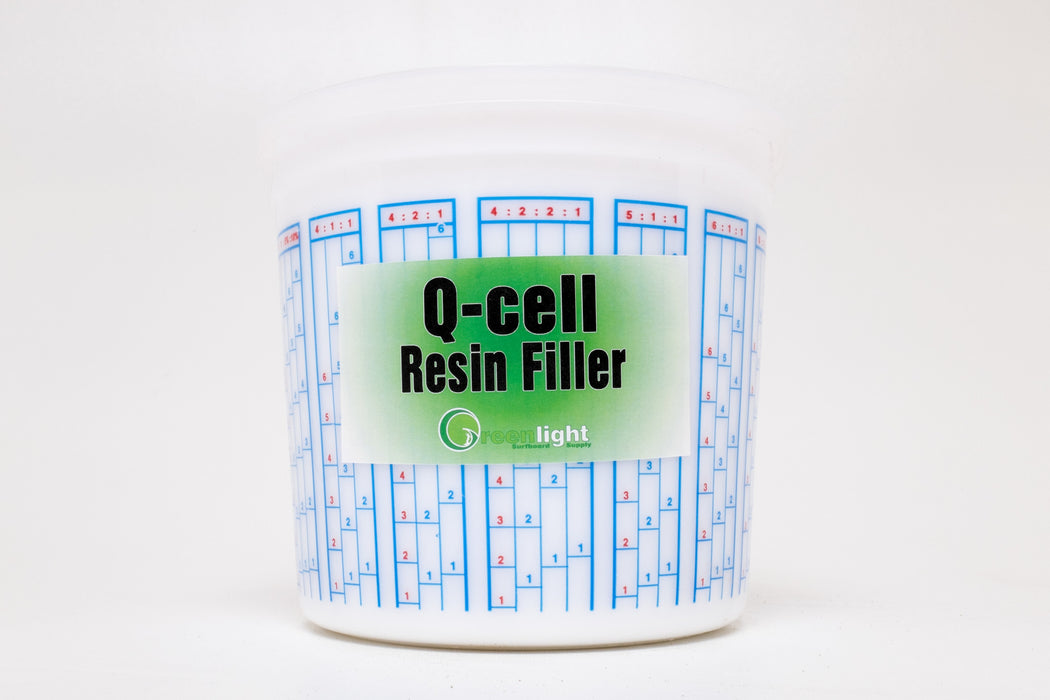 Q-Cell Ding Repair Micro Balloon Filler Powder
Save up to

$ 0.00
Save

$ -11.33
Original price
$ 11.33
-
Original price
$ 27.79
Q-Cell Ding Repair Micro Balloon Filler Powder

Inorganic hollow spheres, also known as micro balloons, are added to polyester or epoxy resins to make a lightweight filler for fixing surfboard ding holes. When cured, the Q-cell and resin mixture is bright white, sands easily, and provides additional strength to the ding repair.
Once the Q-cell ding is filled and sanded you can laminate a patch of fiberglass and hotcoat to finish the ding repair.
There is no absolute measurement of how much Q-cell to add to resin, it's a personal choice and depends on the type of ding, how deep it is, and where it is (need thicker mixture on the rail for example). We recommend mixing Q-cell into resin and adding more until it is a consistency like mayonnaise. 
For best results mix your hardener or MEKP catalyst into the resin before adding the Q-cells to ensure proper resin cure.
Color: White

Available in 2 different volume quantities

32 fl oz. tub 

2.5 Qt tub