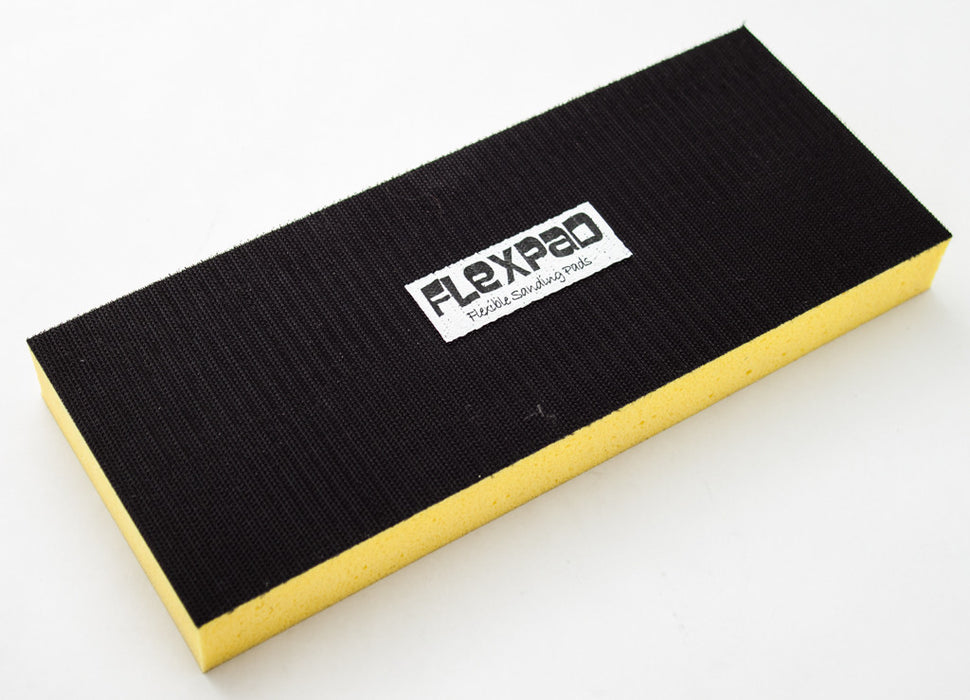 Flexpad Yellow Soft Flex Shaping/Sanding Block
Save

$ 0.00
Save

$ -35.95
Original price
$ 35.95
-
Original price
$ 35.95
Flexpad Yellow Soft Flex Shaping/Sanding Block
4 1/2" x 11" x 1 1/8" yellow foam surfboard shaping-sanding block.
The SB12 is a custom molded shaping-sanding block using a Velcro hook system to attach our Hook & Loop 4 1/2" X 11" grit Klingspor sandpaper 
Molded using our soft yellow Flexpad foam with a Velcro hook bottom attachment system.
It's a super flexible block. It's shape won't distort after use.
It's very light 5oz.
This shaping-sanding block is the only one of it's kind made in the USA. It's molded not glued together and it's built to last.
The yellow soft flex can also be used to block sand a glassed hot coated board to get those pesky sanding swirls out.