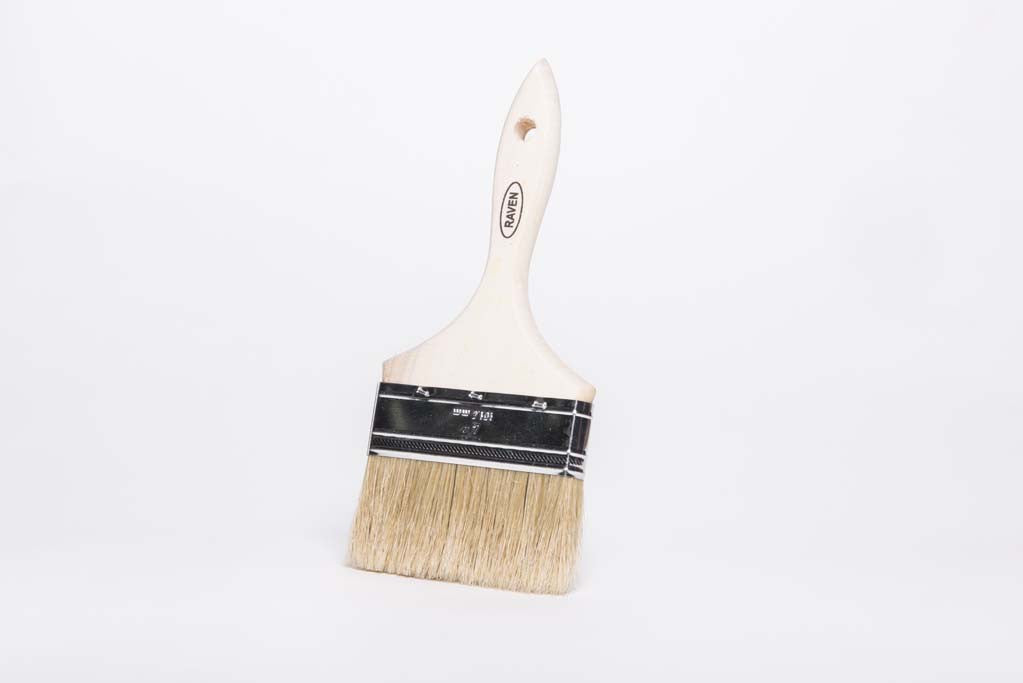 Surfboard Sealcoat / Hotcoat Brush
Save up to

$ 0.00
Save

$ -3.49
Original price
$ 3.49
-
Original price
$ 35.95
Surfboard Sealcoat / Hotcoat Brush
Specially designed brush for hotcoating / sealcoating surfboards featuring double wide natural bristles with just the right stiffness to move resin efficiently and smoothly.
4" wide brushes for laying down hotcoats / sealcoats and gloss coats with epoxy or polyester resins. These hotcoat brushes are inexpensive and reusable if cleaned immediately after use.
Compare to the Home Depot price of $4.27 each for a single wide bristle 4" chip brush. What a rip off for an inferior brush that sheds a lot of bristles! 
Sold Individually or by the Box of 12 brushes
Sealcoating with Epoxy Resin Tip:
Don't overwork the resin around the board! Playing around with the resin is the #2 cause of fisheyes and pinholes in the sealcoat (behind dust on the board). If you notice while sealcoating the resin "rolls" in front of the brush and this pulls air into it. Too many air pockets will make it more difficult for all of them to pop and result in pin holes.
Brush the resin out and try not to go over the same spot more than twice. Plow the resin nose to tail, tail to nose while moving it out to the trail. Leave a little resin in the bucket to dispense near the rails to keep the flow going.  Let the resin settle for a bit and walk out (a.k.a."tip out") from nose to tail with light pressure to level the resin. Make sure the entire surface is covered with resin and walk away.
Come back to the board about 10 minutes later and look for any pin holes, fish eyes, or funkiness in the sealcoat and lightly dab a bit more resin in the area to fill. Don't fall into the temptation of playing with every little inconsistency you might see, gravity will help settle it out as the resin cures.