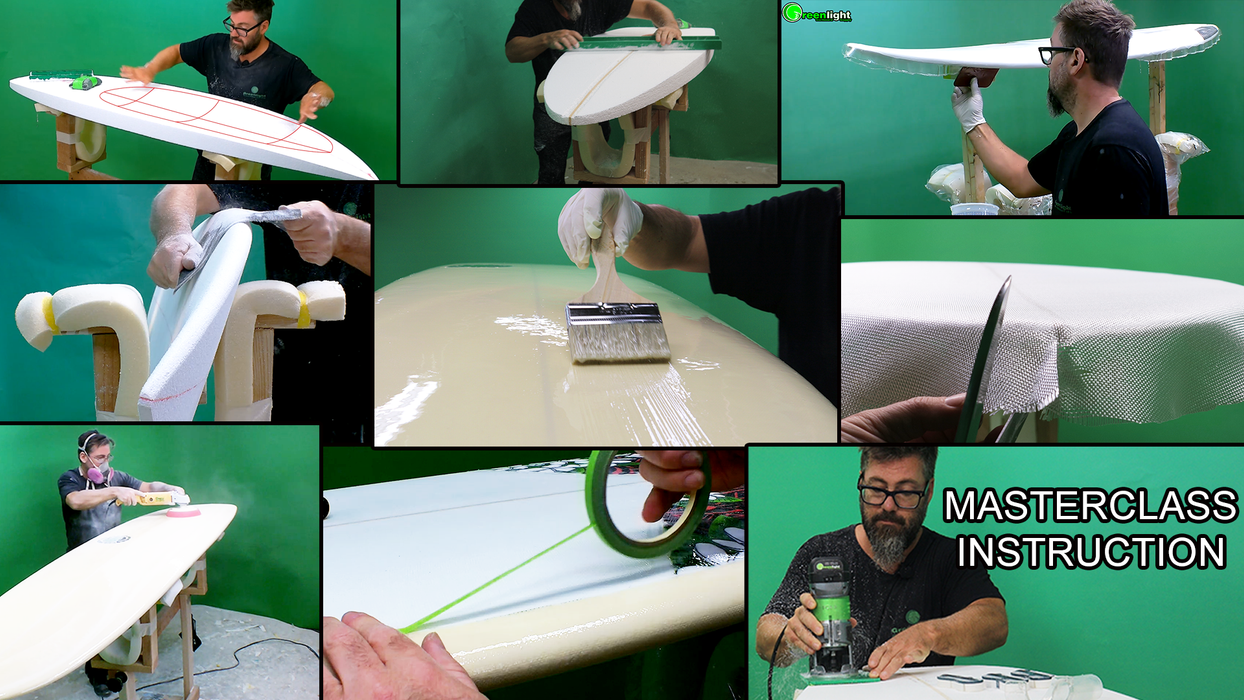 MASTERCLASS Surfboard Building Instructional Video Course - Basic Members Area
Save

$ 0.00
Save

$ -197.00
Original price
$ 197.00
-
Original price
$ 197.00
"The goal has always been to make surfboard building almost a paint-by-numbers deal so anyone can experience the outrageous feeling of stoke when riding their own creations... there's no doubt we've accomplished that here with these tools and techniques for guys with little or no experience building things. The knowledge and detail I put into this Masterclass series is worth about 15-20 complete boards under your belt (and the dozens of lessons learned from mistakes on each one) if just jumping in and trying to learn to build boards on your own. If a surfer follows these steps I guarantee they'll be super happy with how their boards look and ride and very proud of their accomplishments."

~Brian Gagliana, HGIC (Head Guy in Charge) and GITV (Guy in the Videos)
We've compiled 20 years of DIY surfboard building knowledge and innovation into a step-by-step, easy to follow process that any surfer can accomplish and start building their own professional quality surfboards at home with Greenlight materials and tools.
With super detailed instruction guided by Greenlight's founder, chief engineer & educator, Brian Gagliana, this video series will take you through every aspect of the surfboard building process including what to do, how to do it, why you do it this way, and even what not to do to avoid mistakes! Complete with graphic illustrations of proper tool cutting angles, concave curves, rail shapes, etc. so you REALLY UNDERSTAND and HAVE CONFIDENCE in what you're doing when you dive into building your own boards. 
Sign up for the Basic Members Area now and get access to all these essential surfboard building processes:
SHAPING:
Blank Glue Up

Outline Templating

Outline Cut

Foil and Rocker Adjustments

Concave Shaping

Rail Shaping

Contour Blending

Shaping Swallow Tails 

Sealing the Board
FIN BOX INSTALL:
FCSII / FCS Fusion

FUTURES

Leash Plug Install

Center Fin Install
GLASSING:
Printing Custom Logos

Mixing Resin the Right Way

Bottom Fiberglass Lamination

Deck Fiberglass Lamination

Deck Seal Coat

Bottom Seal Coat

Glassing Swallow Tail

Glassing Wings
SANDING:
With a Random Orbital Sander

With Variable Speed Sander and Flexpads