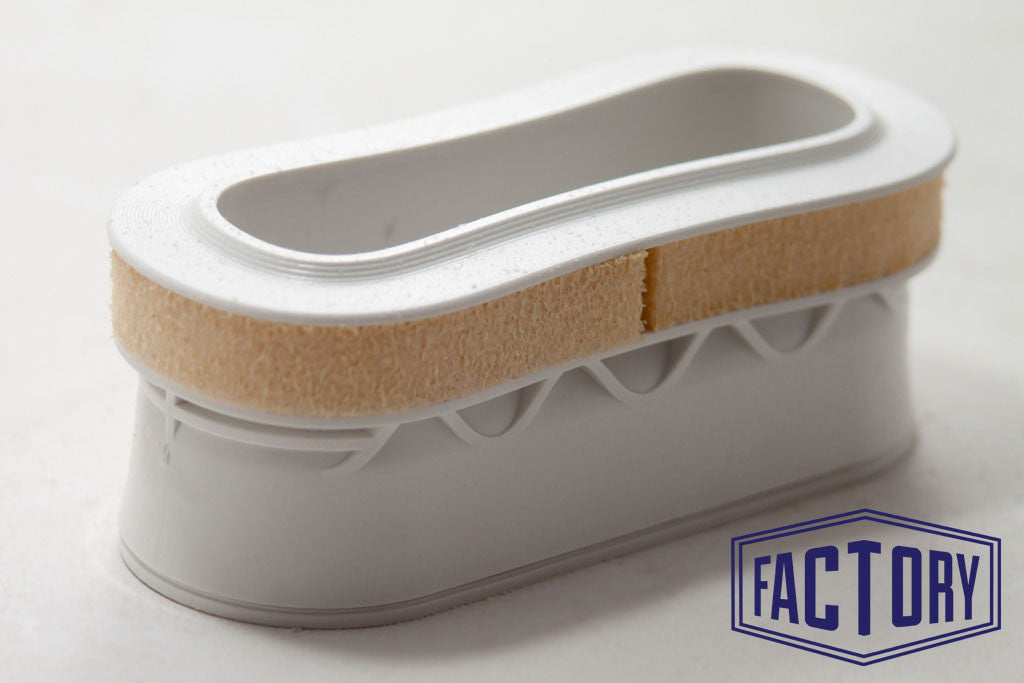 FACTORY SUP Handle
Sold out
Original price
$ 19.83
-
Original price
$ 19.83
FACTORY Stand Up Paddle Board Handle 
Great Grip for a Great Price!
Similar to the FCS SUP handle
4.75" long x 2" wide x 1.75" deep
How to install this FACTORY SUP Handle:


You don't really need a jig, just trace the handle on the foam and hand route inside the line. Setting the router bit to the proper depth is important so extra resin isn't sitting under the handle.
Press the handle into the routed pocket to make sure you have a good fit, then pull out.
Mix 1 1/2 oz. of epoxy and pour a little in the pocket and "paint" the bottom and sides of the pocket with the resin using the mixing stick. Just spread the resin all over the cavity. Spread resin all over the outside of the handle, especially the foam ring around it and press the handle into the pocket. Done with no exotherm...