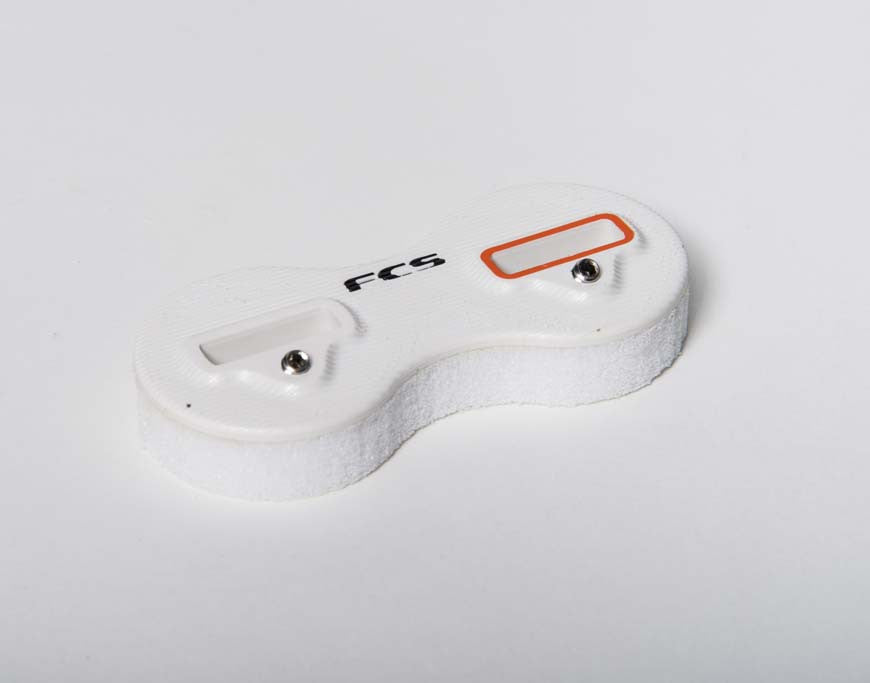 FCS Fusion Fin Boxes
Save

$ 0.00
Save

$ -13.28
Original price
$ 13.28
-
Original price
$ 13.28
FCS Fusion Fin Plugs
FCS Fusion fin boxes are the strongest and easiest fin box to install for twin tab FCS fins. The figure 8 shape spreads provides a stable footprint for optimal strength at the base of the fin and the high density foam-to-foam installation bond ensures the best performance from your fins. 
Fusion was developed primarily for EPS/Epoxy surfboards; however the system can be just as easily applied to PU/Poly construction surfboards.
FCS Fusion was designed be installed into the foam before laminating but if you're doing a color pigment lamination it is recommend to route the pocket through the colored fiberglass and cap the boxes with a piece of clear 4 oz. fiberglass cloth, then sealcoat the board. The reason to install this way is so you can see the fin boxes and precisely sand the tabs open to keep a clean look. 
Install with the Greenlight Fusion Install Kit or the FCS Fusion Install Kit

Choose Your Fin Cant:
5 degree box cant (grey tabs)

9 degree box cant (orange tabs)

0 degree box cant (white tabs)