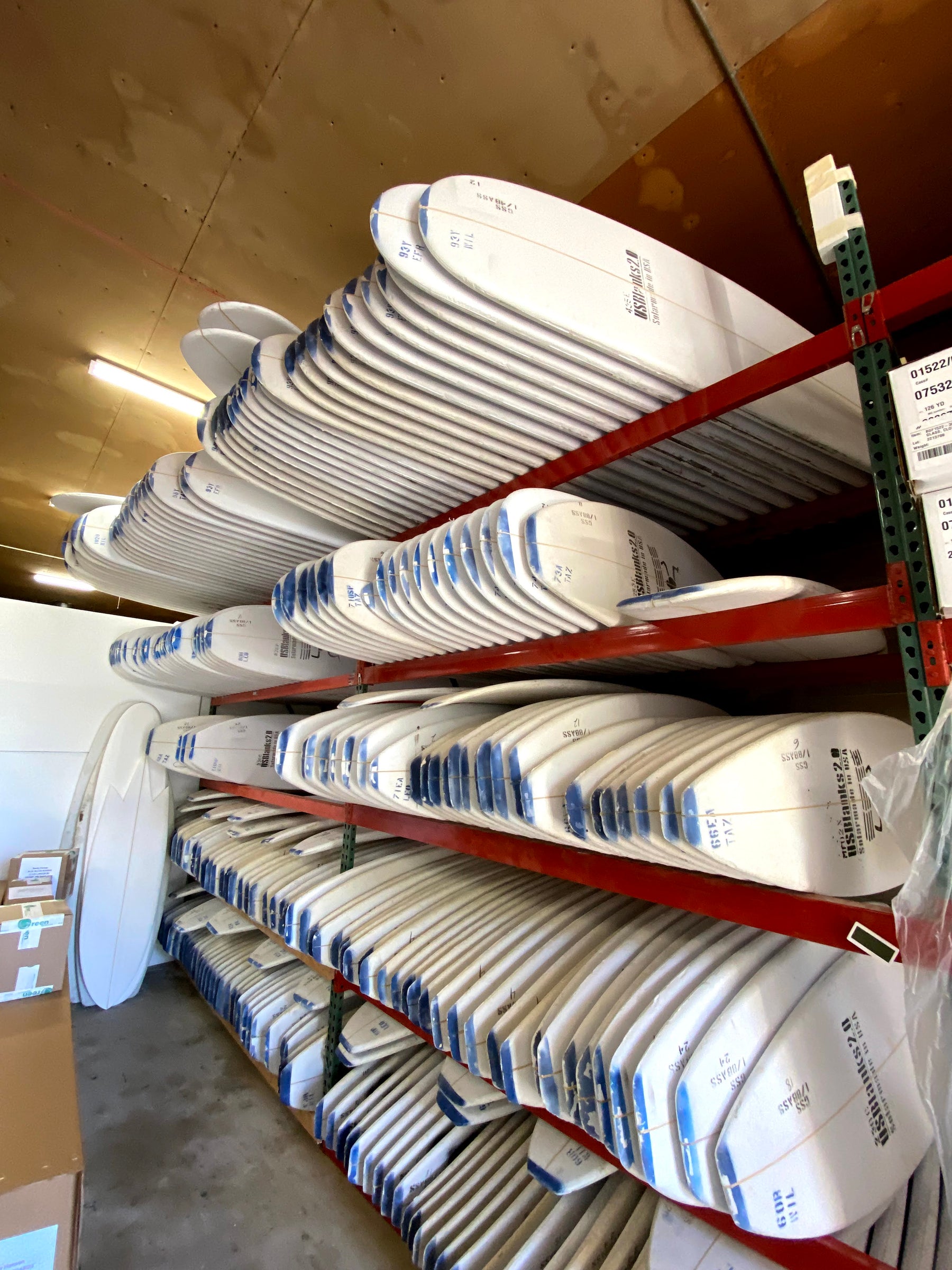 What size and type of blank should I buy to shape my surfboard design?
The size and type of foam blank you choose for your surfboard shape depends on 5 factors:
Surfboard Length
Surfboard width (at midpoint of length)
Surfboard thickness
Surfboard Outline
Type of waves you'll surf with the board design
There are two types of surfboard foam Engineered EPS Foam and Polyurethane Foam. The differences in the two foam types are explained here in a previous blog post.
As far as how to choose the right size blank for your surfboard design we'll dive into the 5 main things to consider about your shape.
1. Surfboard Length - It used to be typical to start with a surfboard blank that's 1" - 8" longer than your final shape. A longer blank allows you to position your surfboard template closer to the nose for more nose rocker and shape in the tail rocker or vice versa.
Greenlight provides a service to custom cut your Engineered EPS surfboard blanks to your exact dimensions to reduce waste and help you achieve high accuracy with your design. 
2. Surfboard Width: Make sure the blank you choose has enough width to fit your template into. Not only at the midpoint but all along the outline curve if you're shaping a PU foam blank. PU blanks are molded in a pre-shape and sometimes the nose is too narrow to fit your shape in. Use the blank manufacturer's catalog for the width dimensions all along the blank.
With Greenlight Engineered EPS Surfboard Blanks there's no worry about width as long as no part of the outline exceeds 24" wide. Whether you choose a stock EPS blank which is supplied in a rectangular shape or a custom cut outline on your blank there are no limitations in shape.