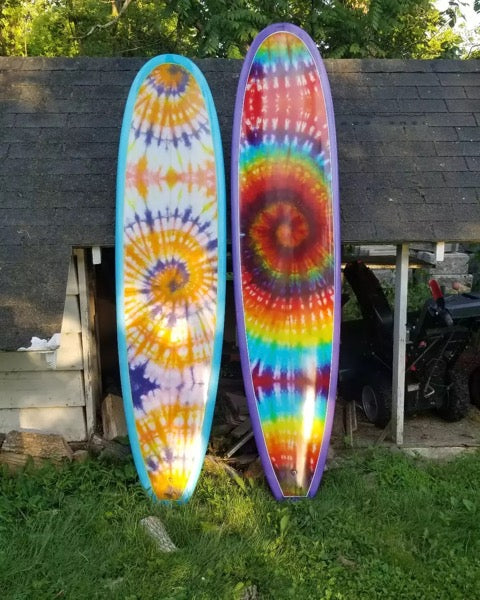 Shaper's Sidelight - Bryan Fischer Surfboards
The Sidelight… casting a light across all the shadows of the surfboard industry; stories, insights, tips and tricks. 
Getting to know the real people working on boards; YOU. Whether it's the kid doing ding repair to keep his solitary stick floating, the backyard shaper finishing each board like it is their greatest masterpiece, to the underrated guy in the glasshouse running a sander for hours every day. 
Everyone has made their own little niche, some bigger than others in this industry but, we are all in this together and we want to hear from you!
Some of us have gone in alone and learned from our own sometimes costly and frustrating mistakes, others have worked their way up from the bottom learning from the greats, we can all benefit from each other so share your story. 
The time of the jealousy guarded secrets from the big name brands keeping customers in the dark to maintain revenue is over and the true vibe of the surfing lifestyle is back! 
Let's all get together as a community and share what we've got sometimes it's the little things that you see as second nature that may get a first timer over the hump of finishing their first board or you may do something different that might just make a seasoned vet scratch their head and say wow I've never thought that way. 
We are stoked to hear what you've got!
Today's Sidelight is focused on a great surfboard shaper, glasser, and friend of Greenlight Surf Supply; Bryan Fischer.  We sat down with Bryan recently to hear his story and learn about how he got his company to where it is today. 
Bryan began his company Bryan Fisher Surfboardsin 2013 in Gilbertsville, Pennsylvania (yes, not all surfboard shapers live at the beach!).  Bryan said "from the first time I touched the foam I had an instant love for the art and craftsmanship of surfboard making".  Bryan explains "being landlocked and two hours from any beach, surfboard building was an awesome way for me to stay connected  to surfing". 
As you can see from the incredible glass jobs and color work that Bryan Fischer Surfboards produces, he is a true master of his craft. He said "one thing I love about surfboards is the amazing colorwork and design that goes into them".  Bryan has been a color work guy from the very start. He likes to make each board its own with "beautiful and crazy colorwork".
In 2019 Bryan was given the opportunity to glass boards for Kona Surf in Wildwood NJ @konasurfcompany.  This was the catalyst that took Bryan's skill level from backyard builder to being featured in the Resin and Soul glassing challenge on Surfline. That is when things really turned in Bryan's life.
Bryan was chosen as the winner of Resin and Soul by Surflines instagram audience! The glassers that were included were incredible and all the boards were beautiful but Bryan was chosen by the community as the best. His dedication to becoming the best has been obvious over the years and he continues to grow with each board.
Bryan has also ventured into beautiful tie dye inlays on many of his boards with the help of Amanda from @_dyedbytide_ on instagram.
Bryan says that every board is a learning experience and it is one of the many reasons why he loves crafting custom surfboards.
As a long time customer we have been amazed by the quality of Bryan's work and the speed that he has learned to be one of the best in the industry.  He is a constant student which has given him the ability to soak up knowledge and skills during his surfboard shaping career.
If you are not following Bryan yet you can find him on instagram @bryanfischersurfboards and see the amazing work he does.