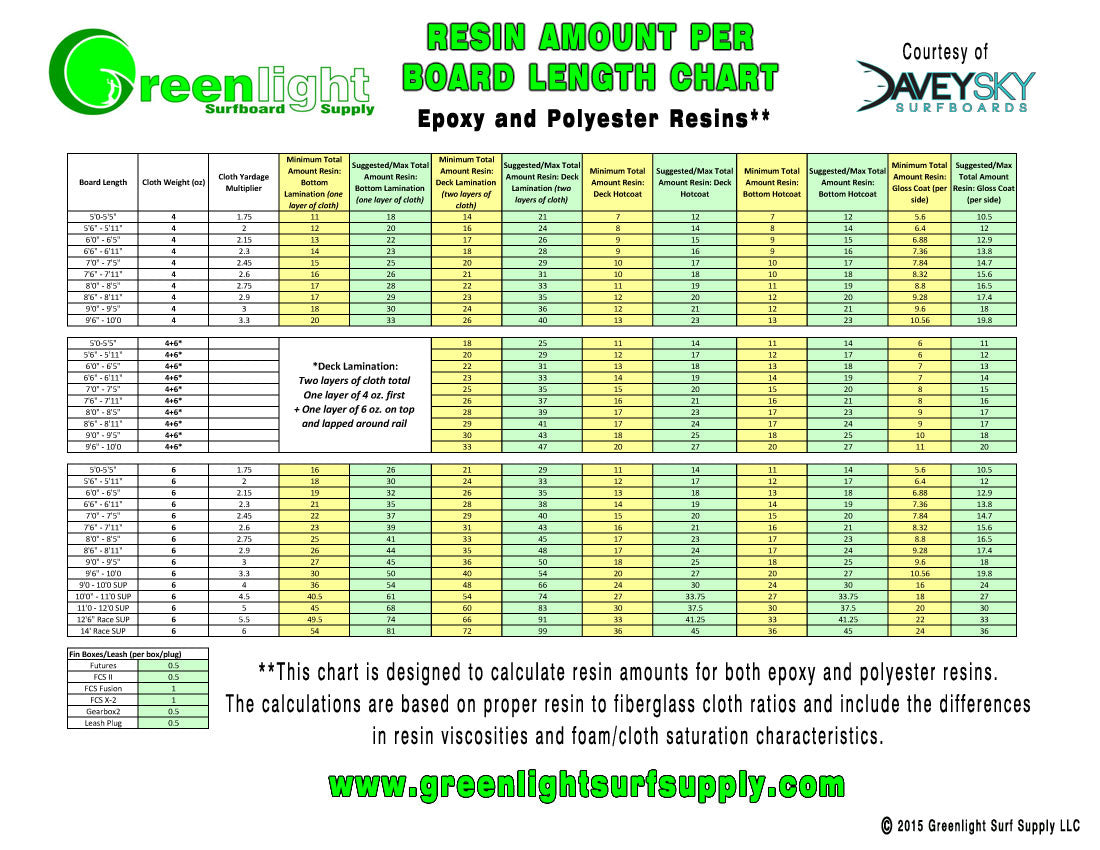 New Surfboard Glassing Chart - Resin Amounts Per Foot of Board Length - For Epoxy and Polyester Resins
We get a lot of questions relating to "How much resin do I use for a certain length surfboard or Stand Up Paddleboard?" So we picked DaveySKY's brain, as he is a top notch glasser and very precise in his board building, for how much resin he uses when laminating, hotcoating, and glossing surfboards and SUPs. 
Here is the chart we came up with to help you determine both the suggested amount of resin for laminations, hotcoats, and gloss coats in epoxy and polyester resins; as well as the least amount of resin you can use on a surfboard (when you get as good as Davey at glassing surfboards)
Also included in this chart is the resin amounts for fin boxes (FCS II, futures, FCS Fusion, X-2 and Factory plugs) as well as leash plug installations.
Click to save and print this chart and put it up on your wall for reference.