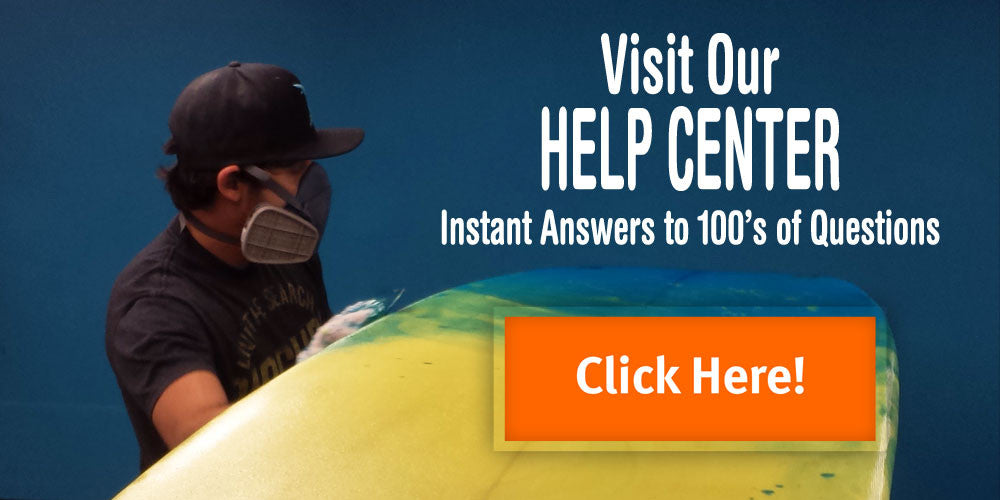 INTRODUCING Greenlight Surf Supply's HELP CENTER for all questions about how to build Surfboards, Stand Up Paddle Boards, and Wakesurf Boards
Greenlight's HELP CENTER is a authoritative resource of "Build-Right" answers for 100's of surfboard building questions
HOW TO SHAPE A SURFBOARD
HOW TO INSTALL SURFBOARD FIN BOXES
HOW TO FIBERGLASS A SURFBOARD
HOW TO USE EPOXY RESIN
HOW TO PAINT AND DO ARTWORK ON A SURFBOARD
HOW TO SAND A SURFBOARD
HOW TO GLOSS AND POLISH A SURFBOARD
HOW TO BUILD A STAND UP PADDLE BOARD (SUP)
DING REPAIR QUESTIONS
This is an ongoing project from Greenlights "Build-Right" Support Team and features answers from basic surfboard building principles to advanced and abstract techniques and tips. 
Online surfboard building forums like Swaylocks and Surfer Magazine Surfboard Design Forum, although great resources when the pros chime in, are full of inaccurate information from amateur board builders and can send you on a costly path of mistakes.
Greenlight wants you to do-it-yourself and do-it-RIGHT!