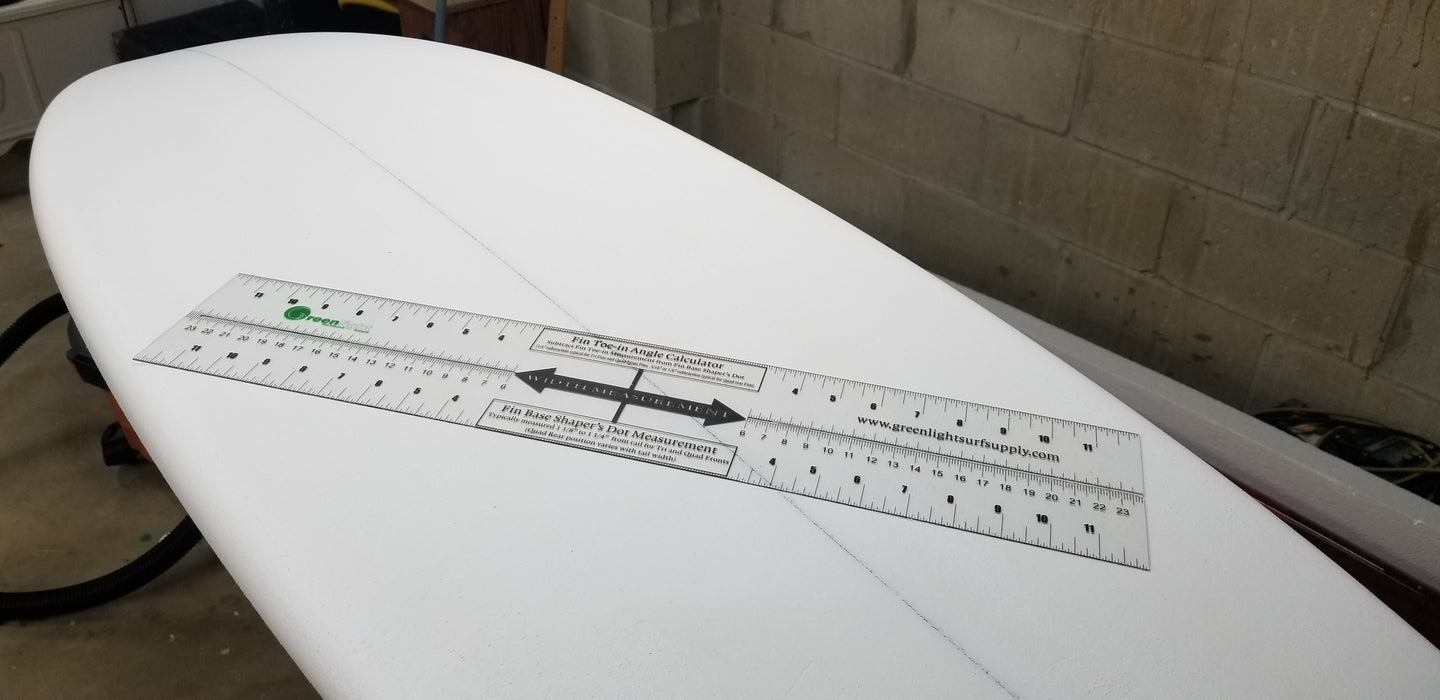 G-Square Surfboard Fin and Outline Layout Measuring Tool
Save

$ 0.00
Save

$ -40.00
Original price
$ 40.00
-
Original price
$ 40.00
G-Square Surfboard Fin and Outline Layout Measuring Tool
Back by popular demand and improved!
The G-square is simplest and most intuitive way to measure and lay out surfboard fin positions including distance from the tail, distance in from the rail, and fin toe-in angle.
Just pencil mark your fin position "shaper's dot" coordinates up from the tail and in from the rail on the bottom of the G-square and simply subtract the toe-in measurement from the top of the G-square and place a dot to set the angle.
Position your finbox install router jig on the dots and route away!
Standard fin toe-in measurements:
1/4" toe-in for the front fins in a tri-fin or quad setup
1/8" - 3/16" toe-in for rear quads fins
1/8" - 3/16" for keels or twin fins 
The new and improved G-square now also measures key outline points on your shape (widepoint, 12" from nose, 12" from tail) with it's slotted width markings from 6" to 24" wide.