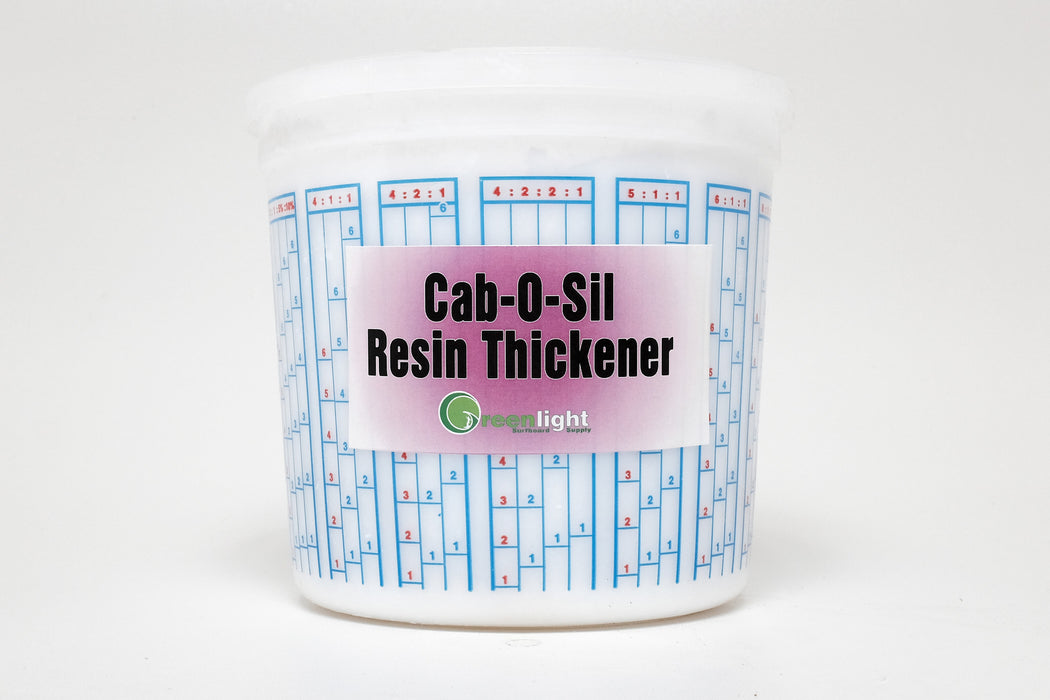 Cab-O-Sil Resin Thickener (Fumed Silica)
Save up to

$ 0.00
Save

$ -9.60
Original price
$ 9.60
-
Original price
$ 21.59
Cab-O-Sil Thixotropic Resin Thickener (Fumed Silica)

Cab-O-Sil, also known as Aerosil is a thickening agent for epoxies, polyesters, and urethanes. Thicken resins to your own liking by adding varying amounts for gap filling, to reduce running and sagging, and making resin glue.

Fumed Silica is ideal for making adhesives and putties for gluing wood, fiberglass, stone, concrete, etc. However, adding this product will make the cured resin a bit more difficult to sand.

Cabosil is typically used in surfboard construction for leash plug and finbox installs to reduce the amount of resin draining into the foam and also increase the bond strength to the fin box or plug.
Cab-o-sil can be added to epoxy resin to seal EPS blanks for additional strength.
For best results mix your hardener or MEKP catalyst to the resin before adding Cab-o-sil to ensure proper resin cure. 
Available in 2 different volume quantities:

32 fl oz. tub 
2.5 QT tub